SacredFemCollages: A Series of Hand-Made Art Pieces Designed To Inspire, Uplift and Open The Heart
🌹I invite you to take your time as you look through the artwork, taking slow breaths and noticing which ones speak to you most deeply.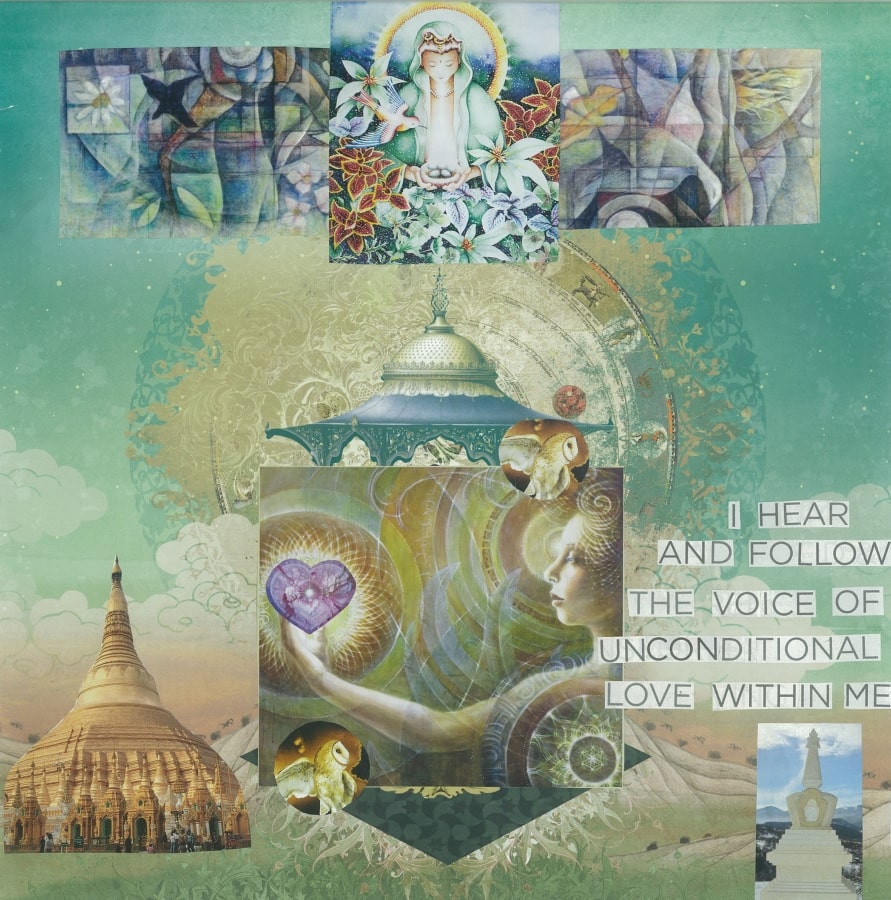 Thank you so much for taking the time to explore the SacredFemCollages.
💫This art is designed to be a source of soulful inspiration and elevation for homes, studios, cafes, healing centers and other sacred spaces.💫
They serve as powerful and transformational daily affirmations to trust life, and that we are held and supported by the Universe each and every step of the way.
The SacredFemCollages infuse a beautiful loving presence to any space they decorate, serving as a reminder that all is well and that we are always guided.
💫 The art pieces work great as altar items, and thoughtful, unique gifts for loved ones. 💫
Decorating spaces with the SacredFemCollages helps create a magical environment that generates positivity and encouragement to keep moving forward with faith in the path. 💛
ORDERING SacredFemCollage PRINTS:

🌟The 20 x 20 prints with custom made gold wooden frames (currently on display at Eve Cafe in Encinitas and Oceanside, CA) are $130 including shipping. They can be shipped anywhere in the US.

🌟If you are in the Southern California area, you can pick up the framed art pieces directly at Eve Cafe Encinitas after sending payment.

To place your order, please send your payment via Venmo or PayPal and include a note with your email, full name, mailing address and which prints you would like to purchase.
Thank you so much for supporting Soul-guided art! 💖
(These collages include art from incredible visionary artists including Meganne Forbes, Autumn Skye, Kimberly Weber, Silas Toball, Dorrie Joy, Francene Hart, Sandra Stanton, Jana Parkes & many more. For more inspiration, check out the websites & IG pages of these amazing artists!)🌹